4 Key Signs Indicating Gutter Replacement
Last updated Jan 05, 2023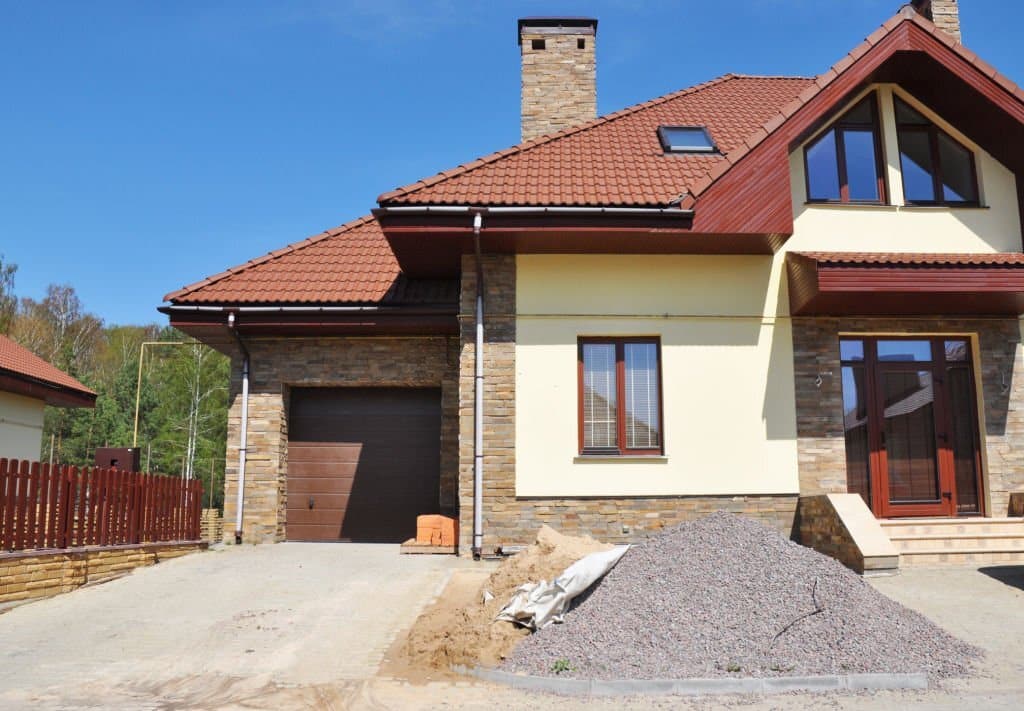 The roof of your home offers protection for your family and everything else inside your house. Your home's gutters are part of this system, responsible for redirecting water away from your roof and foundation. Like your roof, your gutters also require regular maintenance to keep your home in tip-top shape. But how can you tell that it's time for gutter replacement? From obvious signals like flooding or leaking to more subtle indicators like rust, you should be aware of these four signs. You should always hire a trusted gutter company to install gutters that are built to last.
Rusty Gutters
Rust and cracks can be typical signs that call for new gutters installation, especially in areas with heavy rain, like Huntingtown, MD. You should contact a professional gutter company immediately if you notice even mild rusting on your gutters. If you catch signs of rust early, you can save your gutters with minor repairs. 
Common types of gutters usually require painting with a weather sealant, which can flake and peel over time. Rust or peeling paint suggests damage to your home's gutters that may need a new coat of sealant. In more severe cases, rust can lead to holes or cracks, leaving gutter replacement as the only option. 
Signs of Separation
The seams between your gutters and where they connect to your home can weaken over time and create spaces for water to push through. This separation creates a gap where moisture can escape and drip onto your house. If you see a significant gap between the gutters and your home, call a professional gutter company immediately to determine if you need a gutter replacement. 
Drooping Gutters
Gutters that sag or droop signify an issue in the integrity of your gutter system. Sagging gutters may also indicate problems with the bolts that fasten your gutters to your home, which might require a simple repair from a professional gutter company. 
Drooping gutters may be clogged with leaves, twigs, and debris, so make sure to keep your gutters clean, especially before winter, when heavy snow can weigh your gutters down and cause them to break.
Flooding or Leaks
Finding water in the basement after a rainstorm can be an alarming sight. Leaks or flooding can cause severe water damage to your home. Flooding in the basement often indicates a major gutter issue that may require total gutter replacement.
Contact a professional gutter company immediately to avoid further water damage if you see flooding in your basement or leakage from your ceilings. The experts at Park Place Construction can provide emergency assistance to Huntingtown, MD, residents and the surrounding areas.  
Will Gutter Repair Ever Rule the World? 
With so many home improvement shows focusing on renovating the windows, kitchens, siding, and decks, you might forget about the gutters. While gutters seem less exciting than updating a front porch, innovations in gutter systems can add curb appeal while protecting your home. New gutters provide additional value to your home by protecting everything from the roof down from water damage. Consider gutter repair or replacement if you purchase a fixer-upper and want to add value that will make a tremendous impact. 
The Next Big Thing in Gutter Replacement: Seamless Gutters
While gutters direct water away from your home, they can also provide curb appeal with new colors and designs. Seamless gutter systems could be the next big thing in gutter replacement.
To avoid many common issues typical gutters can experience, consider seamless gutter systems. As the name suggests, this newer type of gutter has no seams because gutter companies customize them for each home. They remain in one large piece, making a seamless gutter with no weak spots. Traditional gutters have sections about ten feet long, leaving many seams and potential weak spots that water can infiltrate. Seamless gutters look great, clean easily, and keep excessive debris from building up. 
Gutter Replacement Explained 
Replacing your home's gutters sounds like a difficult project, but a professional gutter company can complete it in as little as one day. At Park Place Construction, we will craft your custom gutters before installation. We will remove and haul away your old gutters and install your new gutter system quickly and efficiently. In rainy climates like Huntingtown, MD, homeowners heavily rely on rain gutters to keep their homes dry. Weak spots in the home usually start from the top and work their way down, like water leaking into your basement. Now that you know the signs of a damaged gutter system, you can catch gutter problems before they become severe. If you haven't repaired or replaced your gutters in decades, consider a new seamless gutter system to spruce up your home. 
Call Park Place Construction at  443-968-2327 for your free estimate for professional gutter replacement in a flash in Huntingtown, MD.