How Much Does It Cost To Replace Windows?
Last updated May 04, 2022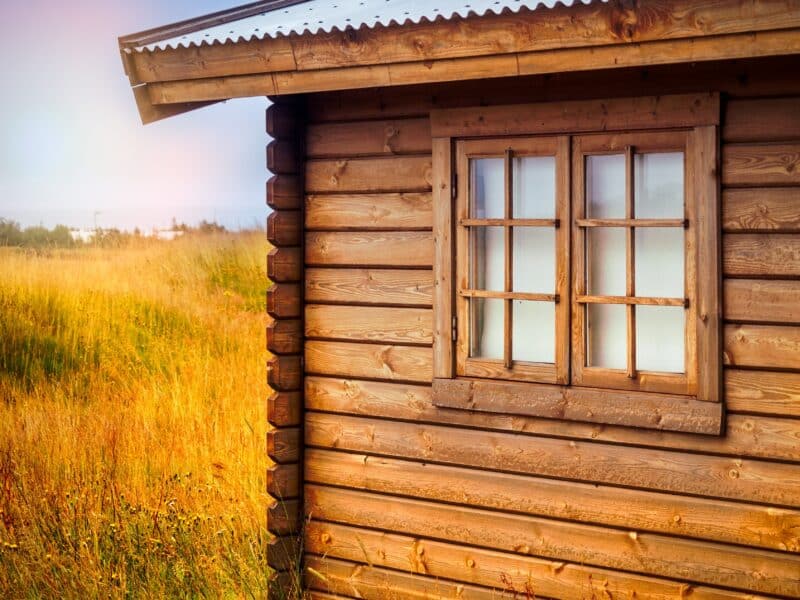 How Much Does It Cost To Replace Windows in Maryland?
A fresh set of window replacements provides a much-needed facelift. But to get your money's worth, you have to consider how much it costs to replace windows.
The average cost of replacing a window ranges from $200 to $1800. In this post, we will delve into the factors that determine the price range, such as labor and type of windows. We will also provide spend-smart tips to save you your hard-earned money in your window replacement process.
Factors That Affect the Cost of Replacing Windows
Manufacturing, installation, and retail determine how much you will shell out for your coveted window look. Whether you are looking to upgrade your window's aesthetics or install energy-efficient windows, you need to consider the following factors affecting the cost:
Type of Window
Each home has unique window needs. You need to consider functionality before the type of window to replace or install. Consequently, the kind of window you choose determines what you fork out.
Below are common window types and their associated prices:
Single Hung: $100-$400

Double Hung: $150-650

Casement: $150-$1000

Custom: $1000+

Picture: $65-$700

Bay and Bow: $600-$4,500

Storm: 150-450

Skylight:$900-$2400
Custom and ornate versions cost more to install than standard window types. The prices do not factor in wildly varied contractor rates. Some window installers charge $40 per hour, while other companies charge an inclusive flat-rate fee. The complexity of the window installation also drives up the cost.
Window Material
There are reasons why vinyl windows are so common. The windows are durable and cost-effective compared to fiberglass and composite options. Aluminum and vinyl offer budget-friendly options that are easy to maintain and ideal for the homeowner who wants durability and low-cost windows in one.
Composite and fiberglass windows are more expensive. The cost of replacing a fiberglass window can be $800 to $1200 per unit.
If you opt for the energy-efficient types, you have to fork out more cash—however, the energy-efficient windows lower utility bills with low-cost air conditioning and home heating.
Additional costs for the siding and panels depend on the window type and factor in the materials as well. If your window has an intriguing design, you expect to pay more than you would for a simple design.
Location of the Window
Generally, upstairs windows cost more to replace than ground floor windows. Foyer windows on average cost $300, while basement windows can cost $250. However, if you opt for bay and bow designs, the window glass replacement cost can easily quadruple.
Window replacements on upper floors are labor-intensive and require extra equipment, so they cost more.
Brand
High-quality medium-range windows are a really good value. However, you can choose to install high-end designs if you have the money for them. Andersen, Pella, Harvey, Jeld-Wen, Feldco, and Wallside Windows charge almost the same price for windows.
The windows also come with warranties to save you labor and other replacement costs. Different manufacturers have superior materials and stylings that determine the durability and aesthetic finish.
How to Keep Window Replacement Costs Down?
Park Place Construction advocates for high-quality windows at the right price. The smart spend tips herein will help you keep the house window replacement costs under your budget.
Replace windows every 15-20 years:

Waiting until your windows have wholly lost their luster will cost you more than periodically replacing them. Unless a baseball comes crashing into your window, do replace them every 15-20 years.

Replace whole sets of windows instead of single units:

You get more value for your money when you purchase windows wholesale than individual units.

Hire experienced window contractors:

Established contractors have market ties with window manufacturing companies, meaning they get more for less, which translates into cost-effective replacement options for you.
How We Help You?
You can have the much-coveted window replacement without churning out four figures. We provide financing options that ensure you don't hit snags in your window replacement journey.
Our team also provides a quote that will guarantee comprehensive window installation. We believe in paying the right amount. Our honest pricing model and high-quality window replacements are why we are one of Maryland's best window installers, and we'd love to work with you.
Call us at 443-968-2327 to schedule your no strings attached estimate. Get your new window sets for a great price by choosing Park Place Construction.