Building Dreams: Finding the Best Deck Builder in Maryland
Last updated Jun 29, 2023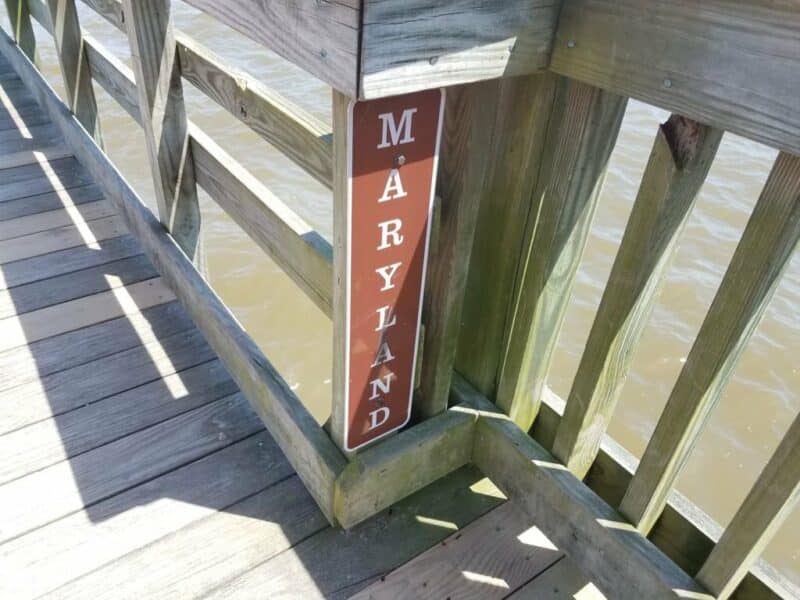 When it comes to enhancing the beauty and functionality of your home, a few additions can rival a well-designed deck. A deck not only expands your living space but also creates a perfect oasis for relaxation, entertaining guests, and enjoying the outdoors. However, the key to turning your dream deck into a reality lies in finding the right deck builder in Maryland. With countless options available, it can be overwhelming to choose the best one. Park Place Construction has been providing top-notch deck-building services for over 30 years now. In this blog post, we will explore the essential factors to consider when hiring a skilled deck builder in Huntingtown, Maryland. 
Hiring a Skilled Deck Builder in Maryland
When embarking on a deck construction project, it is crucial to select a skilled deck builder in Maryland who can transform your deck ideas into a stunning reality. Here are a few key considerations to keep in mind:
Experience:

Look for a deck builder with a proven track record of successfully completing projects similar to yours. An experienced builder will have the necessary knowledge and skills to overcome any challenges that may arise during construction.
Reputation:

Conduct thorough research and read customer reviews and testimonials to assess the reputation of the

deck builder in Maryland

. A reputable builder will have positive feedback from satisfied clients, indicating their professionalism and commitment to quality.
Licenses and Insurance:

Ensure that the deck builder holds all the necessary licenses and permits required by the state of Maryland. Additionally, verify that they have liability insurance to protect you and your property in case of any unforeseen circumstances.
Portfolio:

Request to see the builder's portfolio of previous deck projects. This will give you an idea of their craftsmanship, attention to detail, and design capabilities. A diverse portfolio will demonstrate their versatility in creating decks that suit various architectural styles and client preferences.
From Vision to Reality: Creating Your Perfect Deck with a Maryland Deck Builder
Collaborating with a skilled deck builder in Maryland is an exciting journey, from envisioning your dream deck to witnessing its creation. Here's how the process unfolds:
Consultation:

A reputable deck builder will begin by scheduling a consultation to understand your vision, requirements, and budget. They will offer valuable insights and suggest design options that align with your preferences.
Custom Design:

Once the initial consultation is complete, the Maryland deck builder will create a customized design tailored to your specifications. They will consider factors such as deck size, materials, layout, and any additional features you desire.
Material Selection:

A skilled deck builder will guide you in choosing the best materials for your project. They will explain the pros and cons of various options, such as wood, composite, or PVC, ensuring that you make an informed decision based on durability, maintenance, and aesthetics.
Permitting and Approvals:

The deck builder will handle the necessary permitting process on your behalf, ensuring compliance with local building codes and regulations. They will acquire the required approvals before commencing construction.
Construction Phase:

With permits in place, the deck builder will begin the construction process. They will use their expertise to build a sturdy, long-lasting deck while adhering to industry best practices. They will maintain open communication throughout the construction, keeping you informed about the progress.
Unravel the Magic of a Maryland Deck Builder
The magic of a deck builder extends beyond the construction phase. Here are some additional benefits they bring to your project:
Design Expertise:

A skilled deck builder possesses a keen eye for design and can suggest innovative ideas to enhance the aesthetics and functionality of your deck. They can incorporate elements such as multi-level decks, built-in seating, lighting, and decorative features to create a truly unique outdoor space.
Quality Craftsmanship:

Maryland deck builders take pride in their workmanship and strive for excellence. They use high-quality materials and employ precise construction techniques to ensure your deck stands the test of time, withstands the elements, and maintains its beauty.
Cost Efficiency:

While it may be tempting to take the DIY route, hiring a professional

deck builder in Maryland

can save you time, effort, and potentially costly mistakes. They have access to wholesale suppliers, industry connections, and specialized tools, which can help you achieve cost savings without compromising on quality.
Long-Term Value:

A professionally built deck adds significant value to your home. It not only enhances the curb appeal but also increases the usable living space. So if you decide to sell your home in the future, a well-built deck will attract potential buyers and command a higher price.
Hiring a deck builder in Maryland is an investment in the future of your home. By hiring a skilled professional, you can transform your dreams into a reality, create a stunning outdoor space, and elevate the overall value of your property. Embrace the magic they bring and embark on a journey to build the deck of your dreams! If you're looking for reliable local roofing contractors in Huntingtown, MD, Park Place Construction is here to help. Call us now at (443) 218-6841