The Right Residential General Contractors for Your Needs
Last updated May 18, 2023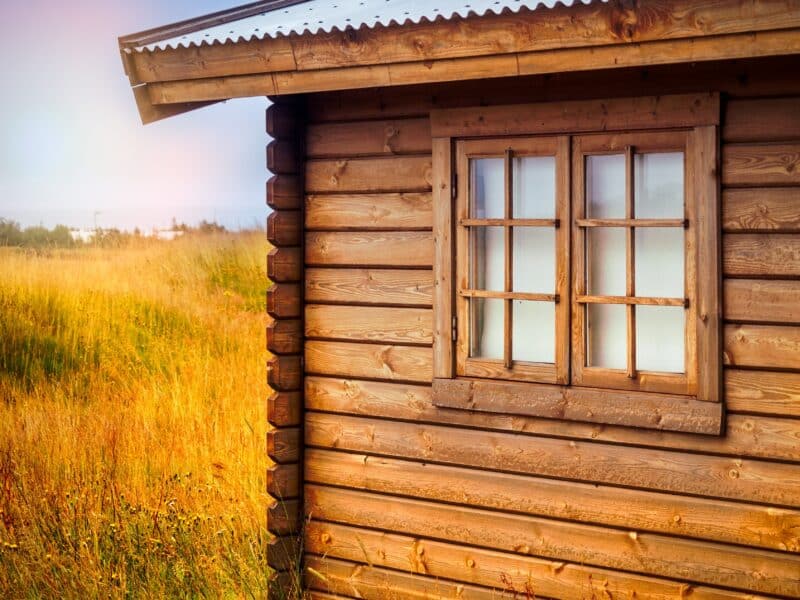 Choosing the right residential general contractor for your home improvement project can be a daunting task. It's important to find a contractor who has the right espertise, skills, and experience in order to complete your project as quickly and safely as possible. They should also be reliable and trustworthy, and have a good working relationship with local vendors and suppliers.
In this blog post, we'll discuss how to choose the right residential general contractor for your home improvement needs. We'll go over some of the key points to look out for, such as credentials, experience, customer reviews and testimonials, licensing and insurance, estimates and budgeting. We'll also give you some tips on how to assess potential contractors and make sure that you get the most out of your investment.
How to Find Reputable Residential General Contractors
When looking for the right general contractor, it's important to consider your options. Start by getting referrals from family and friends, making sure to check if the contractor has experience in projects similar to yours. You can also check for reviews online and read about customer experiences with certain residential general contractors.
You should also discuss the project with at least three different contractors. If a contractor is hesitant to answer questions or is unwilling to provide insights into their experience and process, it's best to search for a different one. 
Questions to Ask Residential General Contractors
Choosing the right contractor for your job is an important decision – so, it's important that you understand exactly what you should be looking for. Before committing to any Residential General Contractor, here are some key questions to ask:
1. Are You Licensed and Insured?
Make sure the contractor is properly certified and insured. In most areas, contractors must be licensed by the state to legally work on projects. Additionally, ask if they carry liability and workers' compensation insurance—not having this could be a costly mistake for you if something goes wrong during the project.
2. Can You Provide References?
A good contractor should provide references from past clients for similar projects. This might include job sites, online reviews or even images of their completed work. Testimonials will give you an idea of their customer service skills and how reliable they are at completing projects on time and on budget.
3. What Is Your Process?
Each Residential General Contractor has different processes when it comes to managing the timeline, obtaining materials or dealing with change orders—so it's important that you understand them before signing any agreements. Ask questions such as: what is your typical start date? How do you handle scheduling conflicts? Do you use subcontractors? By gathering this information upfront, you can avoid any surprises down the line.
Comparing Bids From Different Contractors
When it comes to finding the right residential general contractor for your project, it's important to consider all of your options. Don't just settle for the lowest bid – remember, you get what you pay for. Instead, compare different bids from a variety of contractors. A good residential general contractor should be able to provide an estimate for the project based on a detailed plan and bill of materials.
When it comes to comparing bids from different contractors, there are four key areas to consider:
Quality – What is the quality of work that each contractor provides?

Cost – How competitive are the prices each contractor offers?

Experience – Does each contractor have experience with similar projects?

Reputation – What do other customers say about their experience with each contractor?

By taking these factors into account and doing your research, you can be sure to find the right residential general contractor for your needs.
Specialized Services: Roofing Replacement, Siding Replacement, Gutter Replacement
When choosing your Residential General Contractor, it's important to determine if they are able to take on specialized services like roofing replacement, siding replacement, and gutter replacement. These projects need the skills of a trained expert and the right tools to complete them properly.
Roofing Replacement
Preforming roof repair or total replacements requires a contractor who is skilled in roof installation and repairs. There are many types of roofs and materials that must be properly installed for optimal performance. Replacing an existing roof requires removal of old materials as well as proper disposal of debris.
Siding Replacement
Replacing damaged or outdated siding requires an experienced contractor who is familiar with different siding materials and installation techniques. The contractor should be able to understand the local building codes and knowledge of all the required steps involved in the process.
Gutter Replacement
Gutters have an important function- to protect your home from rainwater damage, specifically wood rot or foundation damage due to water pooling too close around your home's base. A Residential General Contractor should be knowledgable in both gutter installation and repair, as gutters can become clogged with debris over time, preventing them from working correctly. Working with a trained expert can ensure that your gutters fit correctly and don't cause future problems down the road.
Warning Signs to Watch Out for With Contractors
When beginning your search for potential contractors, be aware of warning signs that could indicate a bad choice. Here are some warning signs to watch out for:
Lack of Licensing & Insurance – Make sure you ask for proof of both before signing any contracts.

Unclear Cost Estimates – Be wary of contractors who only provide vague numbers.
Quick Project Completion Times – Quality craftsmanship takes time; if a contractor is offering quick completion timelines, it's likely due to cutting corners in quality or safety areas.
Lack of Knowledge – A reputable contractor should have knowledge of local building codes and regulations
Vague Contracts – All contracts should detail everything involved with the project – materials used (including their prices), timeline expectations, payment requirements and contact info – in order to avoid any potential disputes down the line. 
If you're a resident of Huntingtown, MD and surrounding areas looking for a residential general contractor, contact Park Place Construction at (443) 986-2329 for a free estimate!