5 Key Tips to Choose The Best Roofing Company
Last updated Sep 23, 2022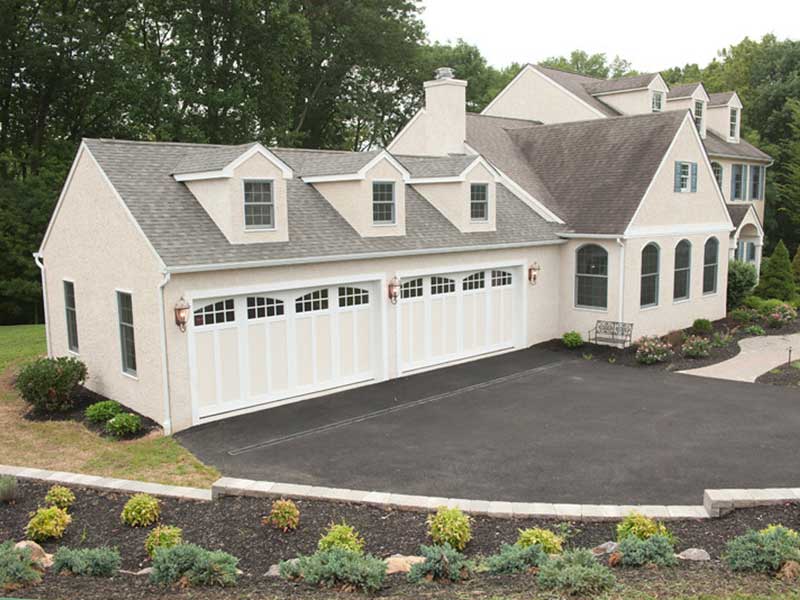 Your roof is the lifeline of your home and acts as a protective layer that shields it from harsh weather conditions like hail storms, strong winds, and snowfall. It includes elements like a deck, insulation, membrane, and flashings, and they all must work together in perfect harmony for an efficient all-weather roof.
As a roofing job involves a significant investment, a DIY process can be quite risky. Finding a professional roofer who understands your requirements is always an excellent way to move ahead and ensure that your roofing installations are a success. 
Today, we will walk you through some important factors you must consider before choosing a roofing company for your commercial or residential roofing needs.
Start With An Online Research 
There's nothing worse than spending money on a new roof only to discover leaks and damages later. Before proceeding, it is a good idea to research your roofing contractor on websites like Facebook, Twitter, and Yelp. You can check their review rating and client feedback on the roofing jobs that they have completed. This will help you learn about the client's experiences and help you make an informed decision on whether or not to hire them.
Ask For Referrals 
If you want a second opinion, don't hesitate to contact homeowners who have already worked with the roofer you intend to hire. You can inquire about how they felt about working with the contractor. How good was the roofer when it came to understanding their problems? How quickly did they respond to their inquiries? Did they complete the job on time? This will help you filter out the top roofing companies with excellent work ethics and quality work.
Check License & Insurance 
You must give preference to roofers with valid licenses and insurance. If they do, you won't have to pay anything in case a worker is injured while making the installation or repairs. Remember that your home is your most valuable asset, so do not let an unlicensed, uninsured roofing contractor work on your residential or commercial roofs.
Check For Warranties
There are times when things do not go as planned after roofing installation. For example, roof damages or defects may reappear even after the roofing job is complete. In the absence of service warranties, it may not be possible for you to get it repaired by the same roofing contractor without paying extra charges. 
Service warranties act as a protective layer and will save you from unnecessary expenditure on rework. Some contractors, for example, will provide manufacturing warranties that protect the materials used in installation or repair. Others may offer labor warranties that protect homeowners against improper installation.
Choosing a roofing company that provides warranties will safeguard you from the issues on your roofs even after the roofing installation is complete and will help you avoid unnecessary expenditure on its repairs.
Never Choose A Contractor Solely Based On Their Pricing
Never hire solely based on the quotes that a roofing company offers. While you want to get the best deal possible on the services, price should never be the deciding factor—roofers who provide too low a quote might compromise on the quality of materials they are using. You get what you pay for in the long run. So it's best to choose a roofing contractor based on the quality of materials and the services they offer.
You must go for a roofing company that is enthusiastic about its work, strives to provide high-quality services, and offers excellent customer support. Following the above steps will assist you in finding the best roofing company for roof repair and installation work at your home or commercial property.